Our School
Together We Make a Difference
St. Gabriel School offers students a rich and varied educational experience. Constantly striving to open minds and broaden horizons, traditional academics are supported by supplemental and extra-curricular activities that engage and challenge students. Children will develop self-esteem, self-awareness and self-discipline to become responsible individuals. Teachers, parents and other school personnel share the responsibility of the stdents educational, social and moral growth. 
As a designated ICOR school, St. Gabriel is able to guarantee reduced class sizes, allowing students to receive more individualised attention. ICOR funding also supports many of the special extra-curricular and supplemental programs St. Gabriel delivers to students, as well as regular field trips and cultural performances throughout the year.
Technology is integrated and utilized throughout the school. In addition to a modern computer lab, all students have access to Smart Boards. St. Gabriel is also a participant in the EMSB's iPad deployment Project.
EDUCATIONAL PROJECT
This Agreement outlines the commitments made by the school board and the school to achieve their mission of successfully instructing, qualifying and socializing students. The Educational Project defines the school/centre role in supporting the school board objectives and targets for student success, within the school board strategic plan and in line with the Ministère de l'Éducation, des Loisirs et du Sport goals.
TBD
HEALTHY SCHOOL POLICY
This plan outlines the measures for preventing and responding to acts of bullying and violence in our school in accordance with the EMSB Safe Physical and Cyber Environment Policy and the Quebec Education Act (QEA).
School Facilities
Students at St. Gabriel School enjoy well-equipped facilities. In addition to a large gymnasium, our school building includes a spacious Assembly Hall, an indoor Oasis Garden, and a Cycle III common area called the Agora. Our school library continually updates their collection and has holdings in excess of 6 500 popular titles.
Full-sized gymnasium with stage
Assembly Hall
Library Facilities
Computer Lab
Indoor Oasis Garden
Cycle 3 Agora
Where is Pointe St-Charles?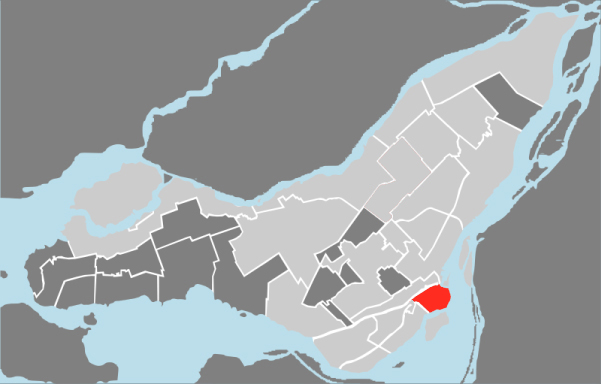 Pointe-Saint-Charles ( known locally as The Point ) is a neighbourhood located southwest of downtown Montreal in the borough of Le Sud-Ouest. One of Canada's first working-class neighbourhoods, The Point has recently been revitalized with the influx of new residents, tourism areas and new housing developments.
Learn more about the history and demographics of Pointe-Saint-Charles by clicking on the link below: